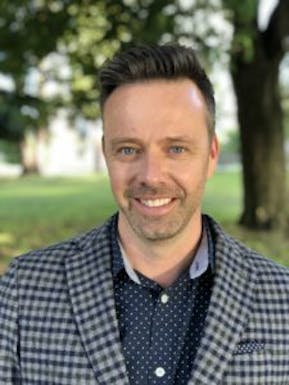 My passion for real estate started at a very young age. While most kids were playing video games, I was scouring the North Shore News and planning the schedule of weekend open houses to see. Too young for a drivers license, I would insist my mum or dad take me on tour. I tried my best to convince my parents to buy numerous houses but in the end we always chose to stay in our family home on Sentinel Hill in West Vancouver.
Where people choose to live has always fascinated me. A person's home and community will affect and shape all aspects of their life. This interest led me to complete a double major in urban geography and anthropology at the University of Victoria. After completing my degree, I worked in banking where I gained valuable knowledge of mortgages and financing. In 2003 I became a licensed Realtor. I understand that buying a home is one of the biggest decisions many people make. I take great pride in helping my clients make informed decisions to secure the property that is right for them. I truly love what I do, and am very committed to my profession and to my clients' best interests. The biggest compliment I can receive is having repeat clients come back year after year when it's time for their next move.
If you're looking to sell a property, a proper marketing approach is key. In the highly competitive world of real estate, that first impression can make all the difference. I understand that every property is unique and needs its own marketing plan to stand out from the competition. If you're looking to buy a property, I leave no stone unturned. I know I've succeeded only when you've secured the right property at the right price and without regret. My approach is not to pressure you to buy a property as quickly as possible but to find the right match for the long term.
When not working, my partner and I enjoy exploring all our amazing city has to offer. Surrounding ourselves with family, friends, and of course dogs, is what makes life balanced. Other passions include travelling to far away places, renovating various properties and spending time on our boat exploring up and down the BC coast.
Hopefully I can help you make your next move. I would love to hear from you!